Prepare your organisation for the future by learning about the latest trends and leadership strategies from top retail experts.
LEARN FROM THE BEST
Direct access to industry experts.
STAY FRESH


Discuss current retail trends and newest leadership strategies
BUILD A NETWORK


Multiple opportunities to brainstorm and network with retail leaders outside of your organisation.
HANDS ON LEARNING
Participate in hot debates and interactive exercises that challenge you to adapt your approaches and strategies.
Programme Details
March 6th - 9th, 2023
The Form Rooms, London
Register Your Interest Today to receive Early Bird Pricing

Standard Non-Member Full Price: £3,575.00
BRC Member Full Price: £3,450.00
Early Bird discount is available for limited spaces.

Could you benefit from learning how to turn industry specific problems into solutions?

It was intense, challenging and made me think creatively about the challenges my business faces. There was a lot to learn from the guest speakers, who were insightful and honest about their success (and failures).

Helps broaden your thinking on the wider issues we face across our retail sector and allows you time to reflect and think about how you can influence and put into practice some of your learning back into your business.
Graham Wren | Central England Co-op
The week will challenge your thinking and provide industry-leading insights. I gained a deeper understanding of the retail sector, its challenges, and how to respond. This week has been immensely valuable and will help me in the future.
Chris Dawes | The Very Group

BRC Learning working alongside and training delegates from companies you trust.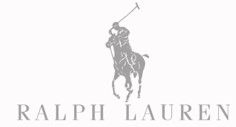 A retail master looks for opportunities.
Don't fall into a rut.
A good leader will oversee a team using outdated industry information and run-of-the-mill strategies but,

A master leader finds opportunities to grow with the current retail landscape and continues to bring new value to their team.

Join over 150 Retail Masters' graduates as they enter the future of retail.

A thought leadership course that will prepare you for the future of retail.


RETAIL ORIENTATED
Leadership training specifically created for the retail industry.
EXPERIENCE

Retail Masters unites leaders with a high-level of leadership experience like Directors, Heads of Departments, Regional Managers, Vice Presidents, or Area Managers.
IN PERSON
No more online, impersonal courses that don't encourage debate or provoke creativity. Leaders will be encouraged to engage and interact in a peer-to-peer setting.
ONE OF A KIND
Every year the course evolves to include the most current industry trends and strategies.
An Exceptional Team
Vicki Young
A strong facilitator with 15+ years in Leadership positions. Vicki is committed to providing a culture of "people focused individuals'', talent development, and coaching.
Derek Linden
19 years in Operations and HR (B&Q), and 18 years consulting with global brands. Specialises in people development, corporate growth strategies, leadership integration, communication methods, and cultural change architecture.
Jonathan Reynolds
One of the world's leading academics in the retail sector, with over 30 years of experience. Jonathon is currently the Deputy Dean & Associate Professor in Retail Marketing for the University of Oxford's Saïd Business School.
Lucy Crowther
30+ years working within the Retail Industry. Lucy's experience in commercial and people roles has allowed her to build a strong network of senior leaders within Retail. The BRC programmes are shaped by this network of expert speakers.
Questions About the Programme?

We've got the answers.
"Delegate" is the term given to the Retail Masters participants.
Let's say your organisation is investing in you as their delegate to participate in the training on their behalf.
After completing the programme, you would return to your team with confidence, providing them with valuable information, strategies and expert opinions on current trends in retail.
What are the differences between the BRC Learning Programmes?
Retail Masters are experienced retail leaders that have several years in leadership positions but are always looking for new opportunities to grow as a leader.
Transforming Leaders are retail leaders that want to refine their skills and continue to bring industry specific value to their team.
Emerging Leaders are new to leadership roles in retail and want to develop a strong leadership skill set and knowledge of the retail industry.
Not sure where you fit? We can help you with that, and guide you towards the right programme.
What will I be expected to do in this course?
In this one-of-a-kind programme, retail leaders like yourself will be encouraged to think outside-of-the-box when discussing topics that affect the future of retail.
You will have the opportunity to listen to speakers and engage in key industry topics like financial dexterity, the future of work, sustainability and AI/digital.
Retail Masters also puts an emphasis on hands-on activities that will push you to work with a team to present an innovative strategic proposition, on a their chosen retailer, to an expert panel.
What can you expect from the industry experts?
With our BRC team insights and top industry experts you will be led in discussions that cover the internal, external and global influences affecting retail today and tomorrow.
Additionally, a special guest speaker will give insight into their personal journey in top leadership positions including the specific challenges they met along their road to success.
The 4-day programme will be stimulating, eye-opening and relatable as you build the skills and network needed to become a Retail Master.
How do I sign up? How do I sign someone up to be a company delegate?
Whether you are signing up for the programme yourself, or your organisation is sending a delegate, we would like to connect with you.
To find the BRC Learning Programme that is best suited to you or your representative, we would like to set up a short Discovery Call to answer all of your questions.
When you decide to commit to the Retail Masters Programme, a member of our team will give you all of the necessary contact information to sign up. A consultant will guide you, and make this process quick and easy.
Sign up to the BRC Newsletter today!
Sign up to receive our latest news and business thinking direct to your inbox.
By completing this form you agree to the BRC processing your data in accordance with our privacy policy, you can unsubscribe at any time.
Who should attend the Summer School?
The Summer School is split into two cohorts - Emerging Leaders and Transforming Leaders. The Emerging Leaders programme is aimed at those either new to a leadership role or identified as having high potential to step into a leadership role within the next 12-18 months. In addition, we have a number of delegates attend who are from support functions as the course helps to develop self-awareness and understanding of the wider retail industry. The Transforming Leaders programme is aimed at established, evolving retail leaders and support managers, those already in a leadership role with a proven track record of experience and influence. We believe that leadership is something that everyone can do and is not necessarily limited to those who have people management responsibility. It is also useful to accept that many may be in differing places on their leadership journey and will benefit from different development opportunities.
How and when is the programme delivered?
Our 2022 Summer School will be a blended approach, starting on the 8th June 2022 with a 3-day residential programme followed by weekly sessions (2-3 hours) which will involve a mix of live virtual plenaries, group work and specific content release via our learning platform. The School will culminate in a final 2 day residential from the 27th to 28th July 2022 where learners will regroup, reflect, and focus on the future.
What is unique or different about this programme?
The Summer School will provide an unrivalled deep dive into the four megatrends of People, Profit, Purpose and Planet through thought leadership, social learning, and self-led modular content. Supported by experts, retailers and organisations that will stretch delegates thinking by looking outside of what they 'think' they know, bringing insight and foresight back to the organisation. The blend of residential and virtual over the course of the 8 weeks provides attendees the opportunity to put into practice what they are learning and explore this within the safety of their groups during the programme. Our course will bring to life the lenses, developing truly conscious leaders within retail for now and the future. There is no other programme like the Leaders' Summer School!
Where is the residential?
We are proud that our residential home for 2022 will be Ashridge House Estate in Berkhamsted, Hertfordshire. With the changes in the School being more future focused and inclusive it is important to us that our residential home reflects similar values.
What is the price of the programme and do you offer any discounts?
Our earlybird offer has now closed. The standard price for BRC Members starts from £3,225 for the Emerging Leaders Programme and £3,350 for the Transforming Leaders Programme. This is variable dependent BRC Membership. Group and individual discounts may be applied by discretion with our Head of Leadership Programmes, please contact vicki.young@brc.org.uk to explore this further.
What does the cost of the programme include?

The cost includes all accommodation and food for the duration of the residential elements of the course (8th to 10th June 2022 and 27th to 28th July 2022). Any additional soft or alcoholic drinks required during the residential element are to be paid for by delegates, some will be provided with the evening meals. Please note that Ashridge is a cashless venue and any purchases outside of the core offering should be settled immediately with the venue.
Is parking available onsite?
There is plenty of parking available however we are conscious of our own carbon footprint and would encourage delegates to either car share or arrive by train to Berkhamsted station. A free shuttle bus will be available to take delegates to the venue on the day of arrival and departure, timetable is below.
What time do delegates need to be at the residential for?
Arrival to the first residential will be between 8am – 10am, giving delegates enough time to check in and familiarise themselves, the School will formally start at 10.30am. Departure will be from 3.00pm on the 10th June. For the second residential the arrival time will be the same on the 27th July but the departure time will be from 4.30pm on the 28th July.
What if delegates cannot attend both residentials?
The residential elements are integral to the social learning element of the programme and therefore attendance is required at both. We do however recognise that there may be circumstances that arise which will impact their ability to attend, contingency measures will be put in place in this scenario, and we will record live sessions for delegates to watch. We cannot recreate the atmosphere and additional experience that they would no doubt benefit from being in the face-to-face learning environment.The residential elements are integral to the social learning element of the programme and therefore attendance is required at both. We do however recognise that there may be circumstances that arise which will impact their ability to attend, contingency measures will be put in place in this scenario, and we will record live sessions for delegates to watch. We cannot recreate the atmosphere and additional experience that they would no doubt benefit from being in the face-to-face learning environment.
Is the programme accredited?
You will be awarded a digital badge to recognise your participation in the programme which you can display on your website, CV or social media account. The badge will be available to download upon completion of the programme.
How long will the course take to complete/what is mandatory?
As with any blended learning opportunity commitment and engagement from delegates are what makes the learning happen. All content should be completed within the 8 weeks of the programme. Delegates will be expected to access all live events (or watch recordings) and access on demand content as it is released. There will be a project, or simulator, which will take place alongside the programme for each cohort.
What is a Group Coaching session?
Each delegate will be assigned to a coaching group made up of 8-10 learners and facilitated by a Group Coach, these sessions are essential to benefit from the social learning element of the programme. The relationship of the group with start to form at the residential and this will build as the course progresses, sessions will be arranged around the live virtual elements of the programme providing the groups with the opportunity to reflect on what they have heard, discuss, debate, and explore within a safe environment. The Group Coach is there to support in facilitating, coaching and being an independent confidante to delegates to nurture their learning.
It sounds like a big commitment, how much time will it take each week?
Across the duration of the school, we anticipate that each learner will need to assign 3-4 hours per week to either a live event, group coach sessions, module work and self-reflection which would be on a Wednesday afternoon.
Is there a final assessment?
There is no final assessment and no pass or fail. However, delegates will be expected to commit to a continuing personal development plan at the end of the School. This will include how they will apply learning back into their organisation and a review against their initial learning intentions. As part of the project or simulator delegates will receive final feedback on their submissions and position against other groups at the end of the programme.
How do you measure the results of the learning?
There will be a golden thread of "how can I apply this learning and how will it impact me, my team and my organisation." This will be supported by a self-assessment tool completed by the learner at the start of the school, the tool has been built specifically for the programme using neuroscience and aims to dig beneath the surface of the conscious leader to bypass their individual bias. The results will continue to grow and evolve as delegates take their learnings back to the workplace and assess these against their original learning intentions.
Will delegates have access to a coach or mentor?
All delegates will be part of a coaching group for the length of the schools where they will be supported by a 'group coach.' Delegates and their sending organisations will be encouraged to identify an inhouse sponsor/mentor who can support the application of delegates learning back into their workplace.
Is there any pre-work ahead of the start of the School?
In the weeks leading up to the residential delegates will be sent their joining instructions. This will include a link to the Learning Platform which will be the main source of information for the duration, they will also be sent some pre-recorded videos to help set their mindset for the School - thought provoking views on the future of retail and some insights into what they can expect from the course. They will also be asked to complete a self-diagnostic development tool which will support their learning journey and personal growth in conscious leadership.
How are you ensuring diversity at the School?
One of our primary values is inclusion, by being inclusive and allowing delegates, contributors, and guests to be their authentic selves will help to increase the diversity of all attendees. We encourage all organisations to consider when nominating delegates to ensure that their attendees are a representation of their workforce, and that an open and inclusive approach has been taken to selecting them.
Will you be offering any scholarships?
We are in the process of developing a number of social spaces on the course aimed at independent businesses, not for profit organisations and underrepresented groups to apply for a scholarship space on the school. Our scholarship scheme will cover the costs of learning, but a minimal cost will apply for the residential programme. For further information please contact
vicki.young@brc.org.uk
.